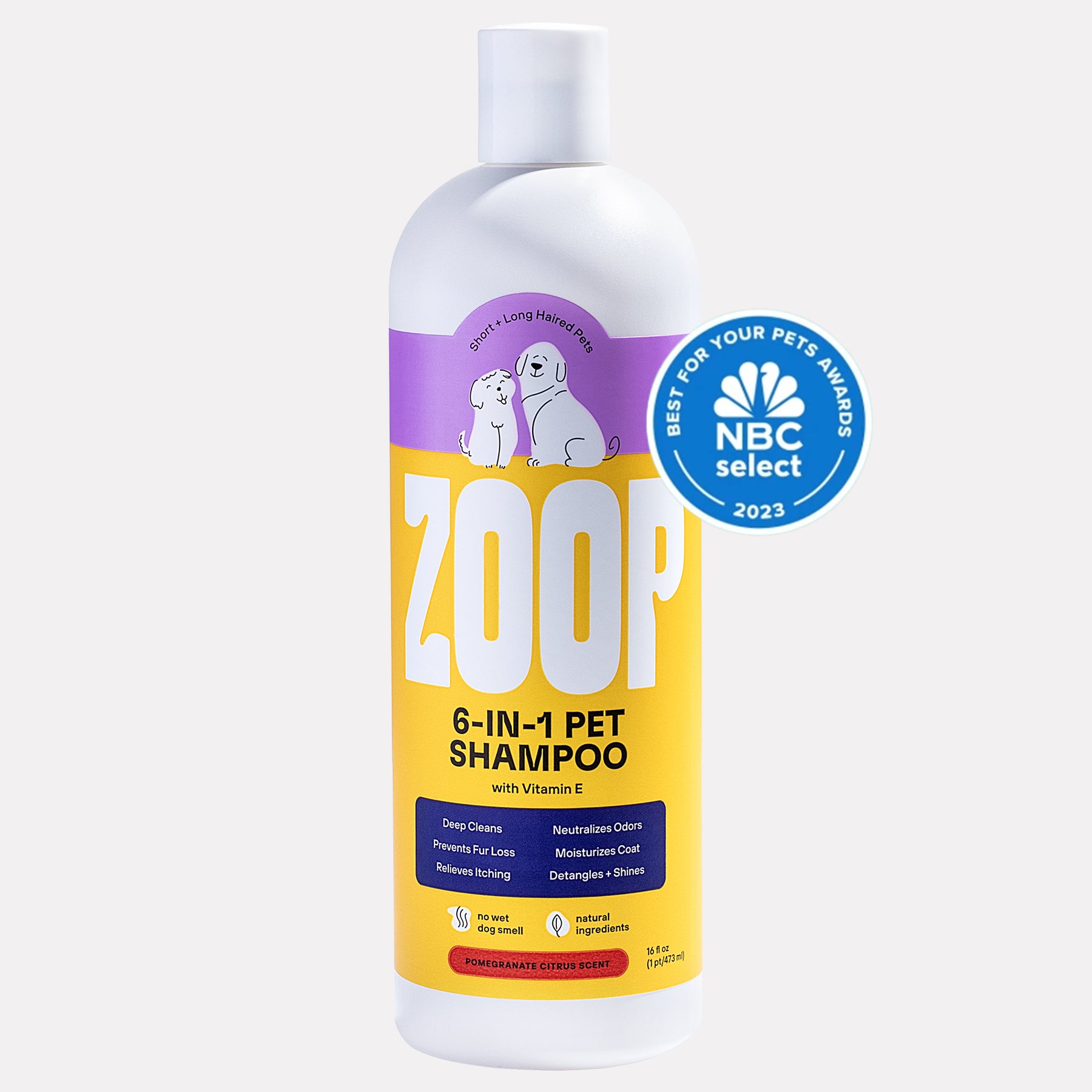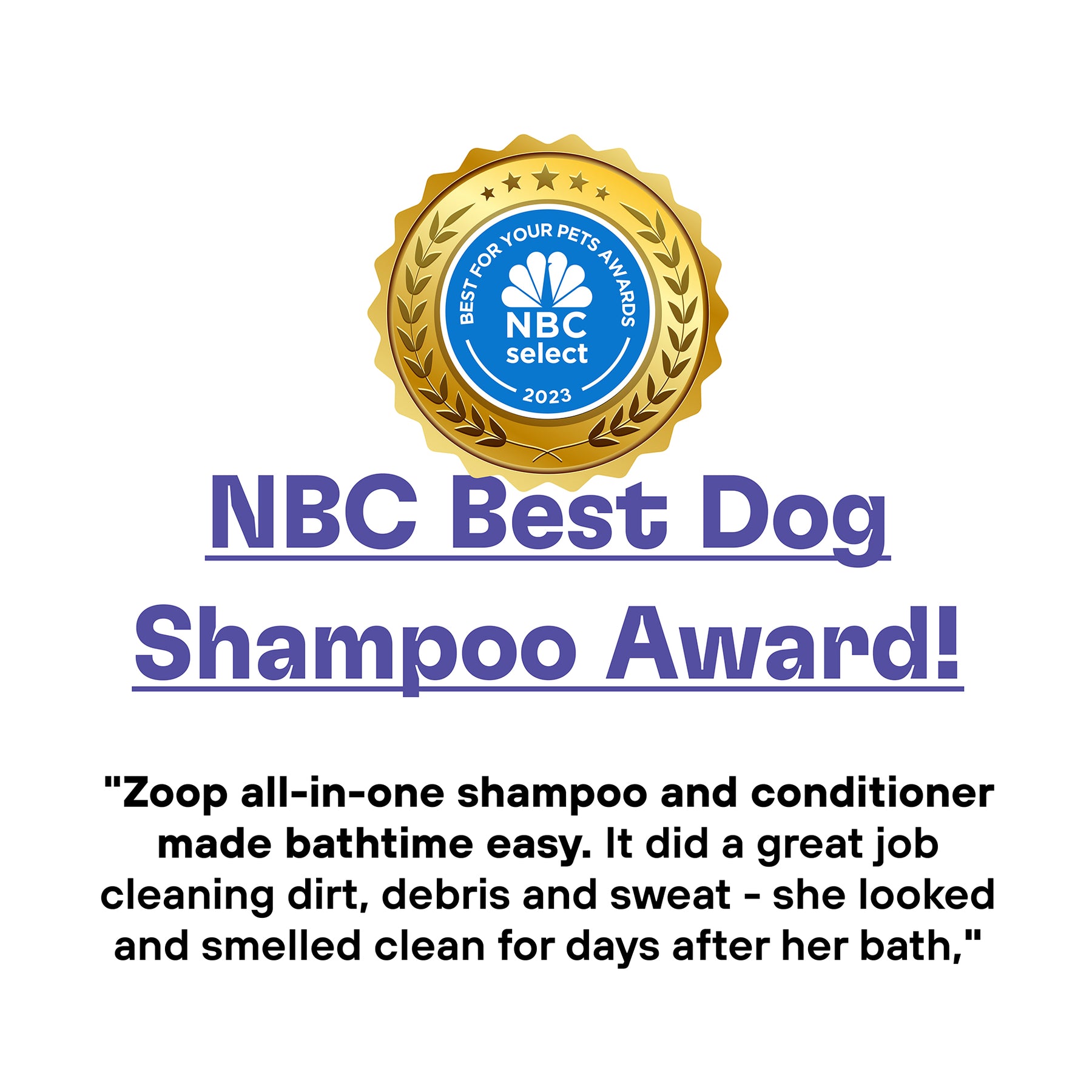 All in One Natural Pet Shampoo + Conditioner - 16 oz.
Free Shipping on $29+
Love it or your $$$ back!
Treat your dog to a full spa treatment packed with nature's best herbal ingredients for revitalized skin and coat. Shampoo, condition and moisturize your dog in one easy step with Zoop's All in One Pet Shampoo and Conditioner.
Packed with natural goodness and herbal ingredients that make your dog's coat squeaky clean and shine. 

Soothing herbal oil that provides instant and long lasting itch relief. 

Deep cleans, deodorizes, detangles and strengthens hair follicles to encourage healthy full coat growth.

Refreshing pomegranate citrus fragrance with naturally derived scents.

Deeply moisturizing and locks in coat hydration to protect from dry and/or heated air.

Odor neutralizing for a great smelling pet ready for cuddles! 

Instantly foaming for a rich lather that cleans your dog from any dirt or debris stuck in their coat, while restoring coat to proper texture for easy maintenance. 

Naturally derived from plants with NO harsh chemicals for soothing and long lasting benefits.

Transforms pet hair into a showstopping coat that's luxuriously soft, healthy and shiny with a wow factor!
[16 oz.]
Ingredients: Purified water, Plant Derived Surfactant(s), Odor Neutralizer(s), Aloe Vera extract, Vegetable Glycerin, Amino functional siloxane polymer, Witch Hazel Extract, Naturally Derived Fragrance, Preserved with Natural Ingredients and Salt.
RISING STAR
As featured in: