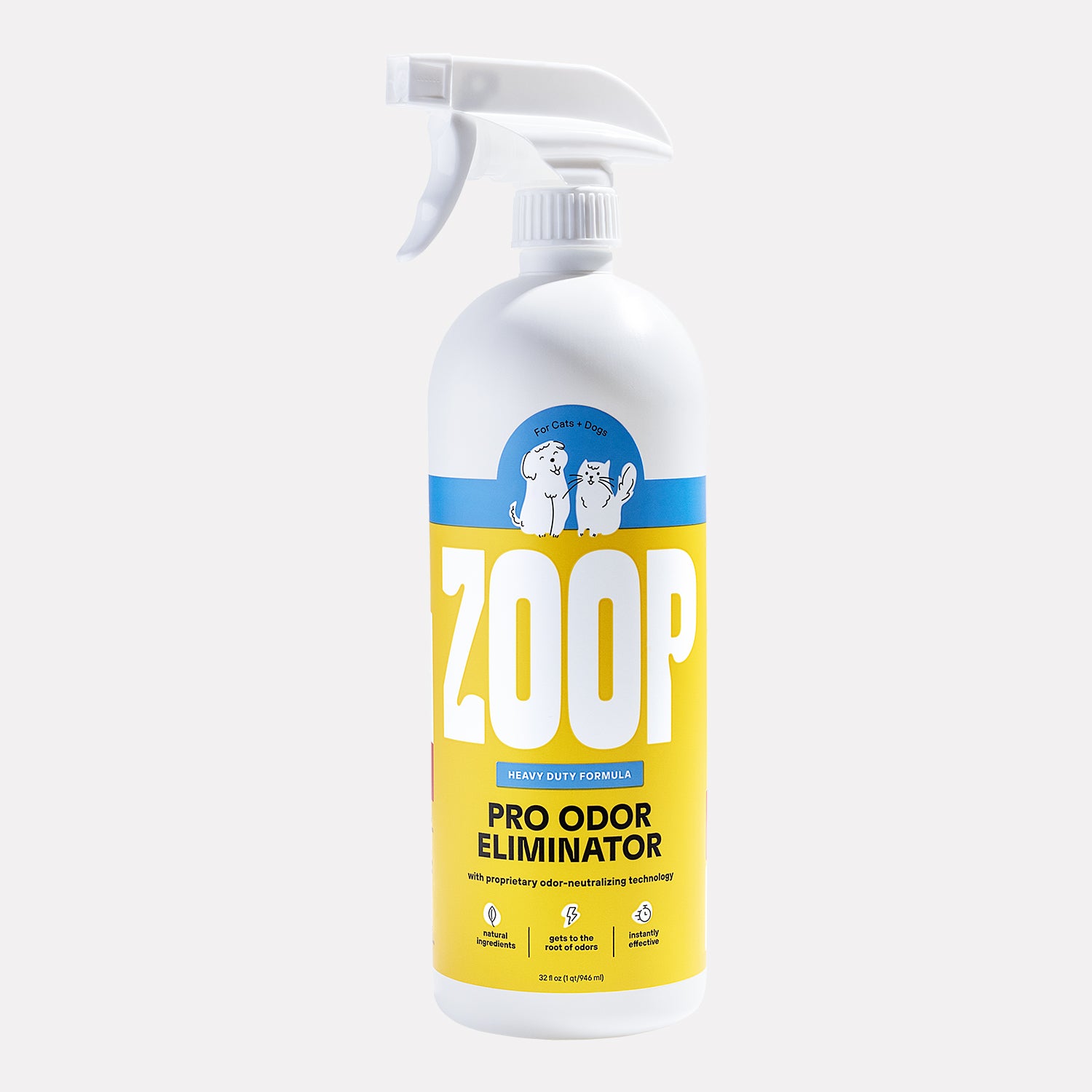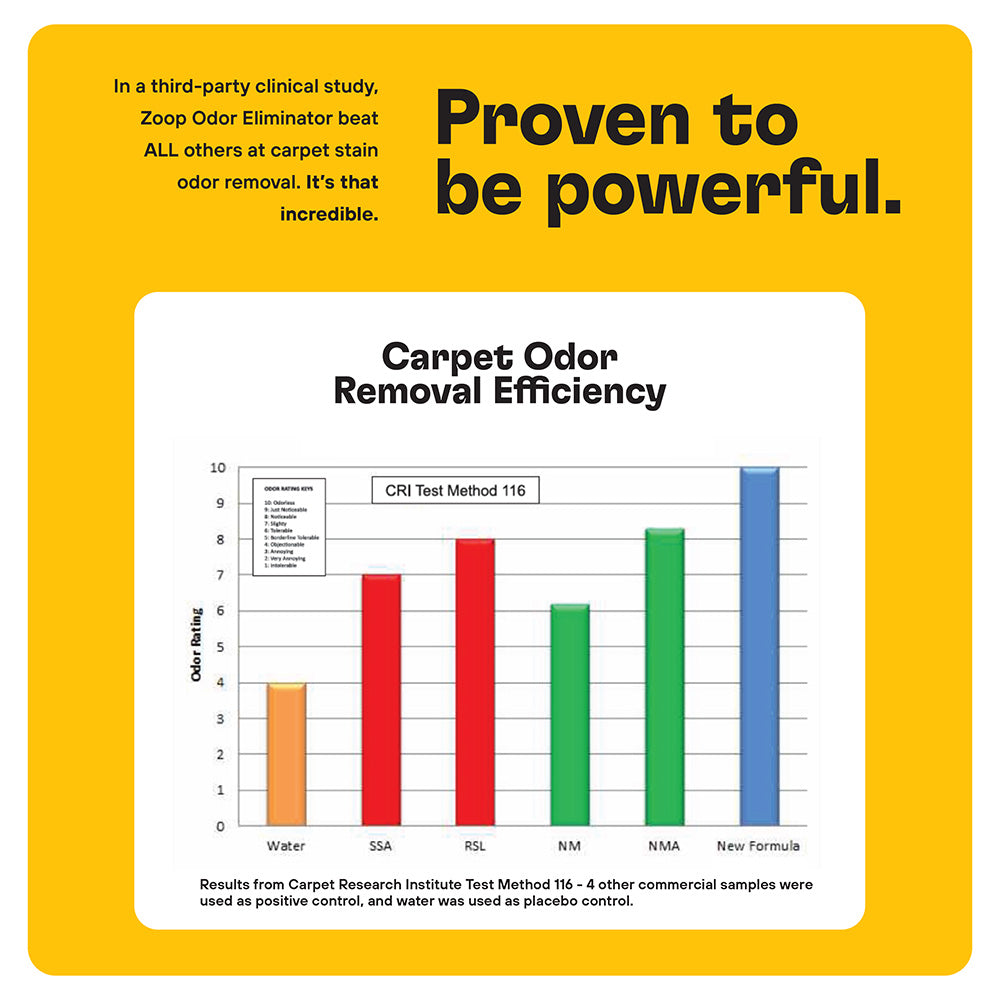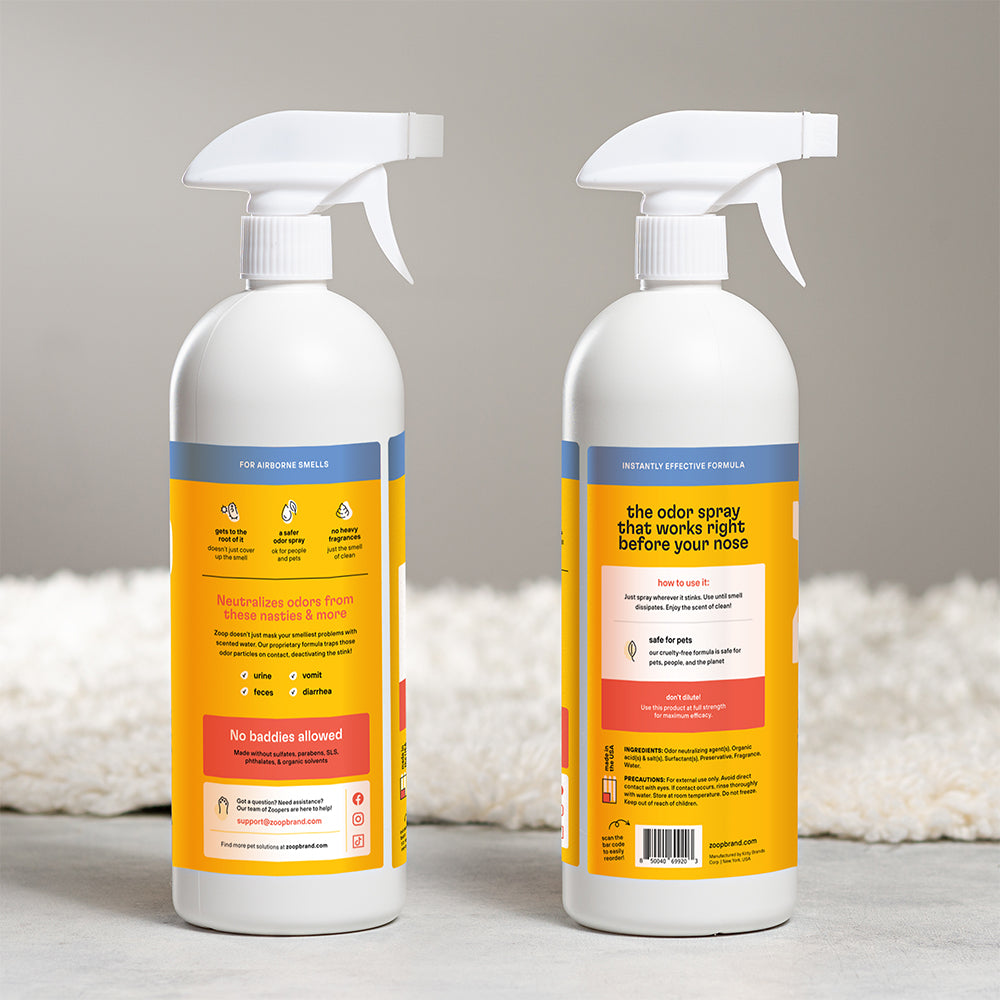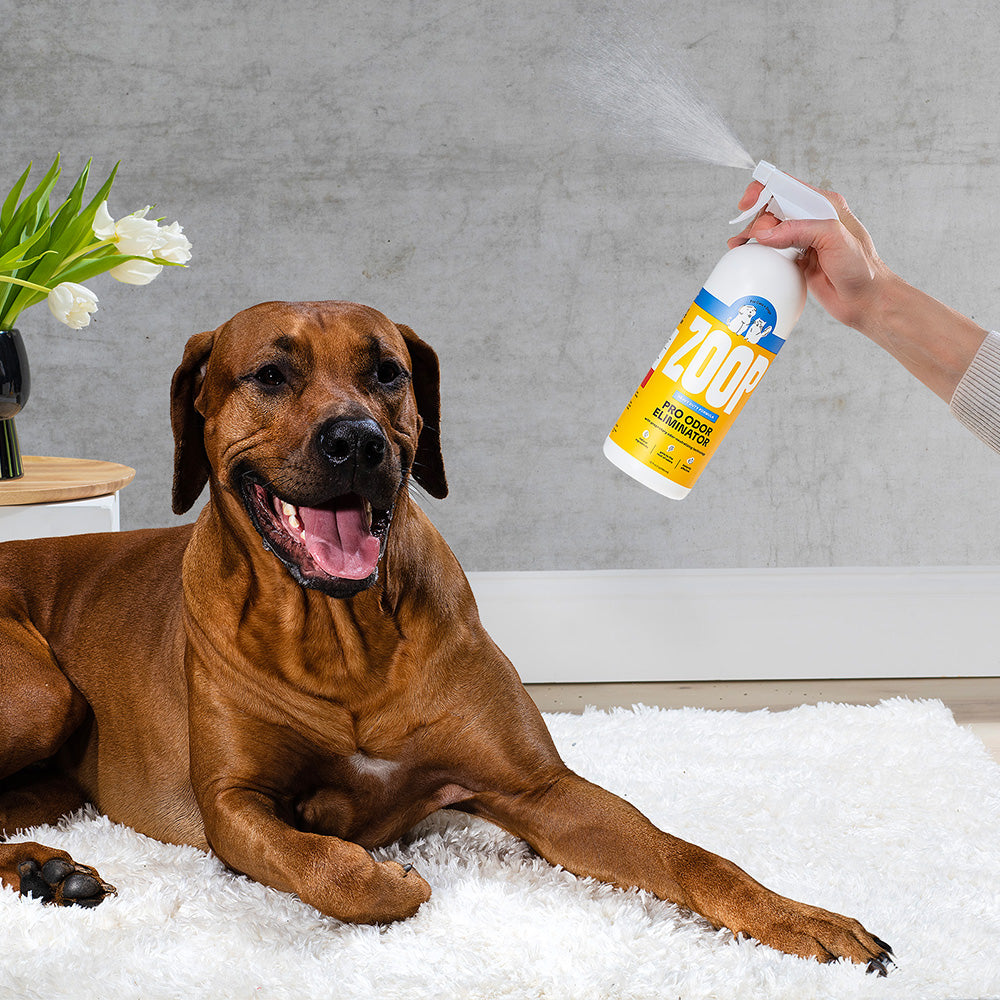 Natural Pet Odor Pro Eliminator - 32 oz.
Free Shipping on $29+
Love it or your $$$ back!
The Zoop Odor Eliminator Spray cuts through both overpowering and lingering pet odors in the air and on all surfaces. With just a quick spray, the powerful formula with proprietary nano-technology tackles unpleasant pet odors, kills the odor molecules and makes them vanish. Safe to use on all surfaces, and brightens the atmosphere with the refreshing scent of pomegranate citrus. Gentle on hardwood, carpet, mattresses and couches - but mighty tough on odors. Get rid of stubborn odors instantly.
RISING STAR
As featured in: