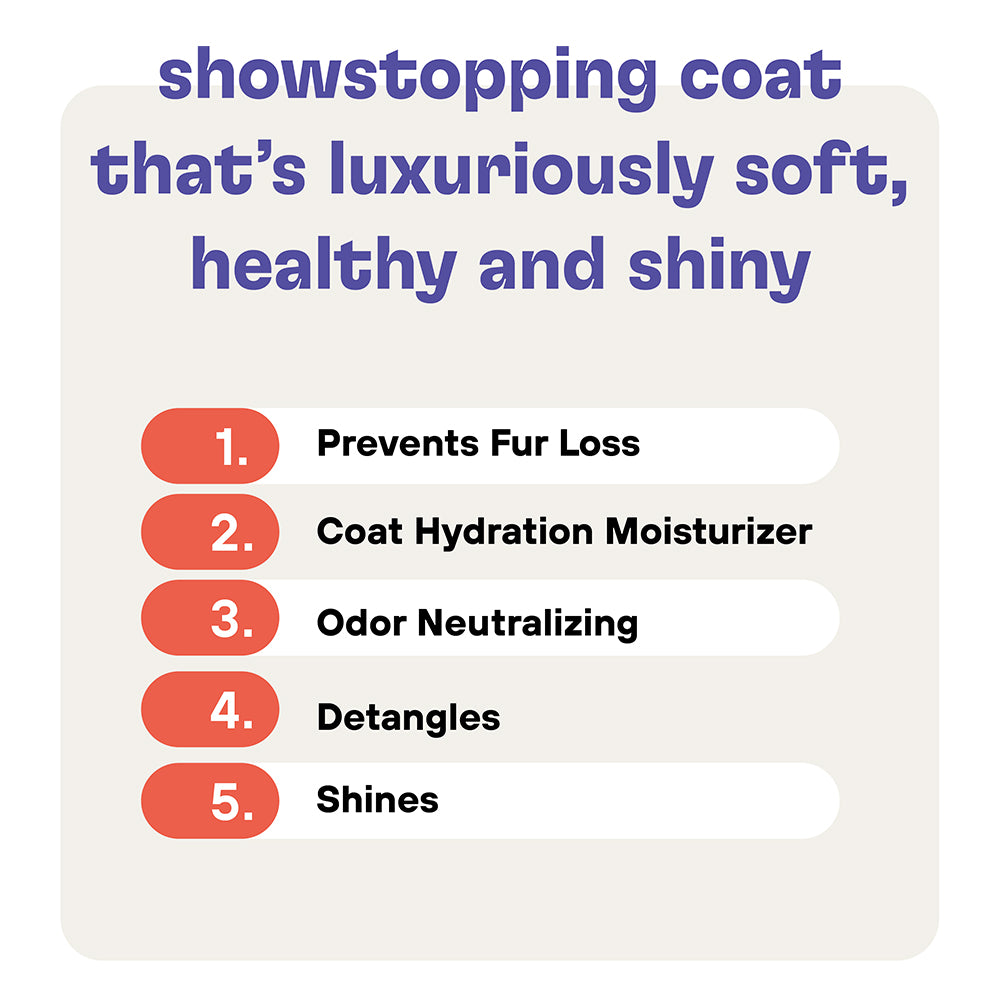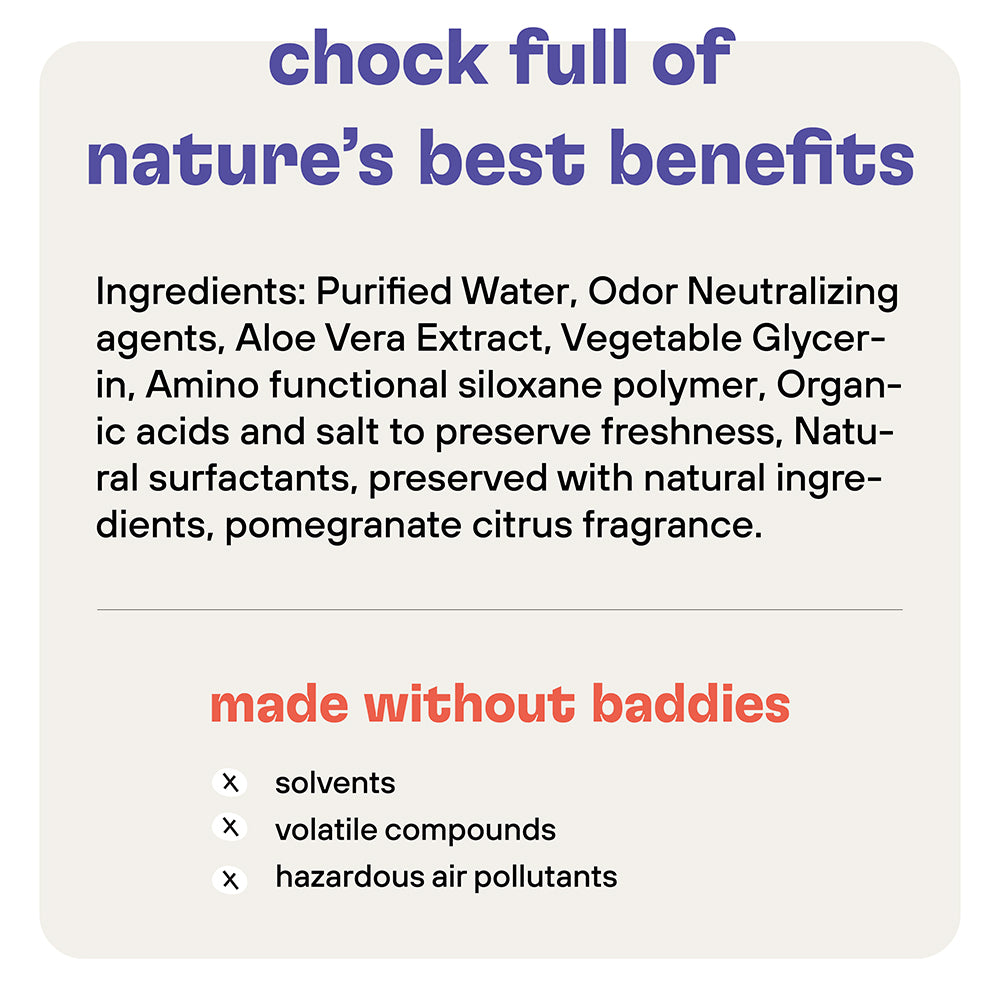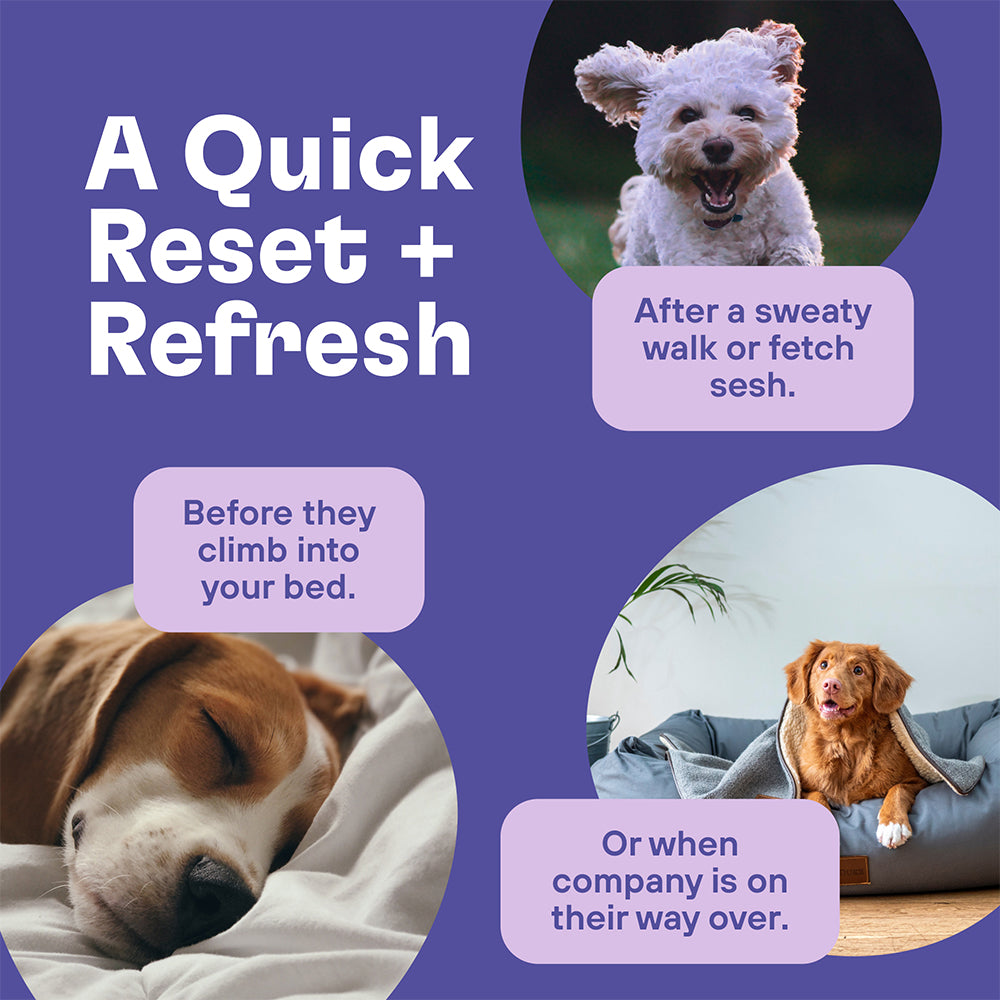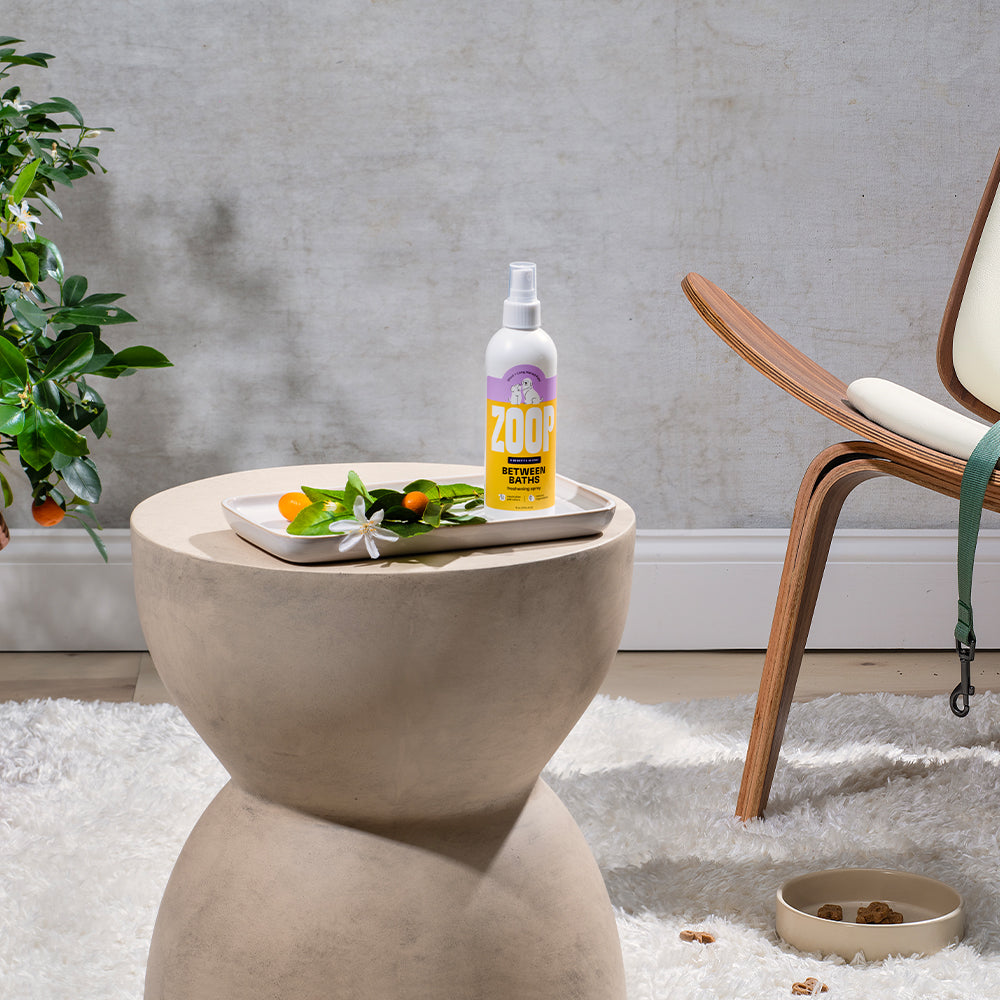 All-in-1 Natural Complete Between Bath Freshening Spray - 8 oz.
Free Shipping on $29+
Love it or your $$$ back!
Keep your dog in immaculate condition with a clean, great smelling and shiny coat between baths! A spray that quickly freshens up, deodorizes and detangles pet coats with easy maintenance while hydrating skin. Naturally derived crisp and fresh pomegranate citrus fragrance. Gentle natural formula that refreshes fur and encourages healthy skin and coat.
Packed with 5 major skin and coat benefits:
Neutralizes odors, deodorizes and refreshes.

Prevents excessive shedding and fur loss by strengthening hair follicles.

Moisturizes and revitalizes the coat while locking in moisture naturally for hydrated skin and shiny coat.

Soothes sensitive skin.

Detangles coat for effortless maintenance.
Naturally derived from plants with NO harsh chemicals for soothing and long lasting benefits. Parabens-free, sulfates-free, SLS-free, phthalates-free and carcinogenic organic solvents-free. Truly natural skincare and coat care for pets packed with healthy revitalizing benefits for a glowing coat!
[8 oz.]
Ingredients: 
Purified Water, Odor Neutralizing agents, Aloe Vera Extract, Vegetable Glycerin, Amino functional siloxane polymer, Organic acids and salt to preserve freshness, Natural surfactants, preserved with natural ingredients, pomegranate citrus fragrance. 
Directions:
Hold bottle 6 inches from pet and spray evenly across coat.

RISING STAR
As featured in: