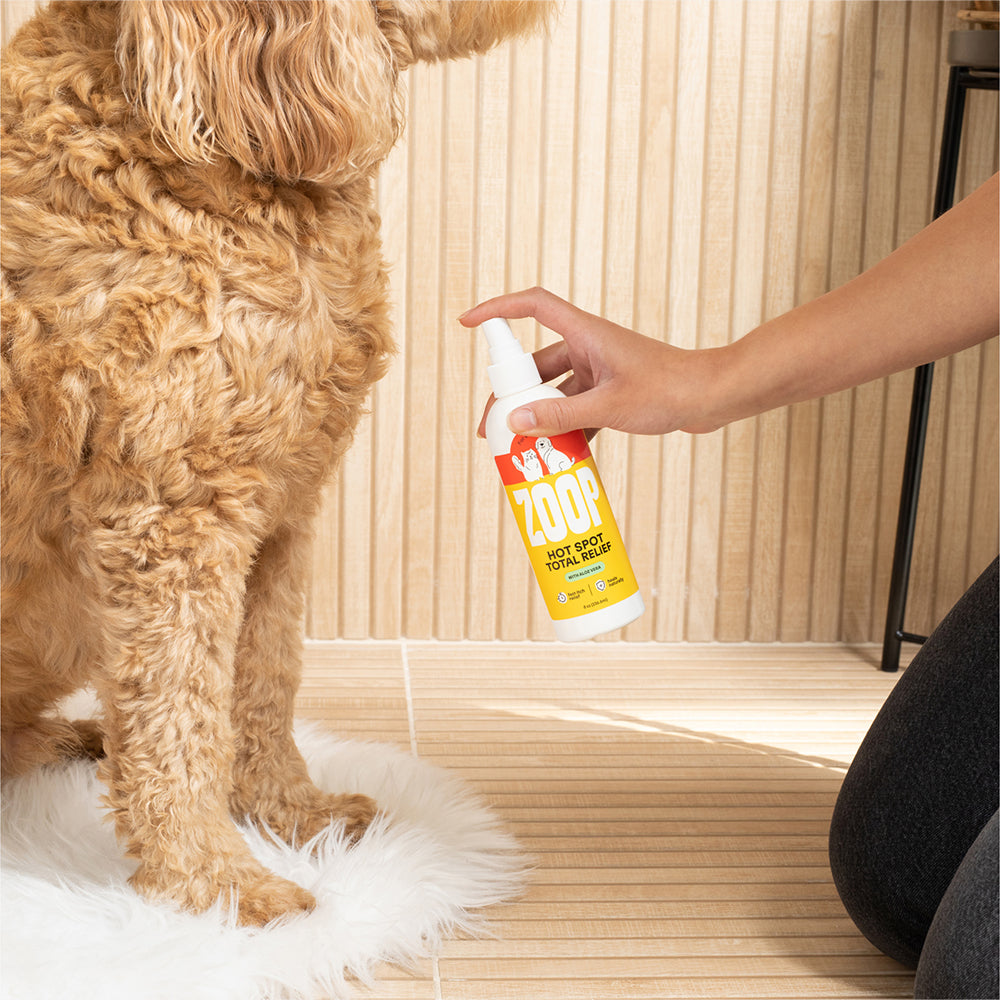 Natural Dog Itch Relief & Hot Spot Spray - 8 oz.
Free Shipping on $29+
Love it or your $$$ back!
Heal your pet's painful hot spots and inflammation with the hot spot treatment spray designed to treat hot spots from the roots up. A proprietary blend of clinically proven natural healing agents for pet skin. Formulated with nature's powerful and effective remedies of witch hazel, wrightia tinctoria, and aloe vera in therapeutic ratios with clinical strength to provide instant relief and support long lasting healing for pets experiencing hot spots.
-With Witch Hazel: A plant with powerful medicinal properties to relieve inflammation, soothe sensitive skin, reduce irritation, and relieve itching, pain, and discomfort with its natural antioxidants that fights skin damage and restores pet skin to health. 
With Wrightia Tinctoria: The Wrightia tinctoria flower fights bacteria with its antimicrobial and anti inflammatory properties. The flowering plant starts reducing itchiness instantly.  High in natural antioxidants to reverse damage to the skin and restore clear, pain-free and healthy skin for pets!
With Aloe Vera: A plant with healing organic vitamins, amino acids and minerals that gently moisturizes skin injuries to boost healing and treat irritation. 
Powerful herbal remedy for pets suffering from hot spots that: 
Fights bacteria

Relieves itching

Reduces inflammation 

Treats skin irritation 

Soothes hot spots

Moisturizes skin

Promotes fast and long-lasting healing from hot spots 

Supports healthy skin growth and recovery
[8 oz]
Ingredients:
Water, Witch Hazel Extract, Wrightia Tinctoria Extract, Vegetable Glycerin, Aloe Vera Gel, Preserved with Natural Ingredients.  
Directions:
Spray directly onto raw, irritated hot spots. Repeat daily 1-4 times or apply as needed.
RISING STAR
As featured in: