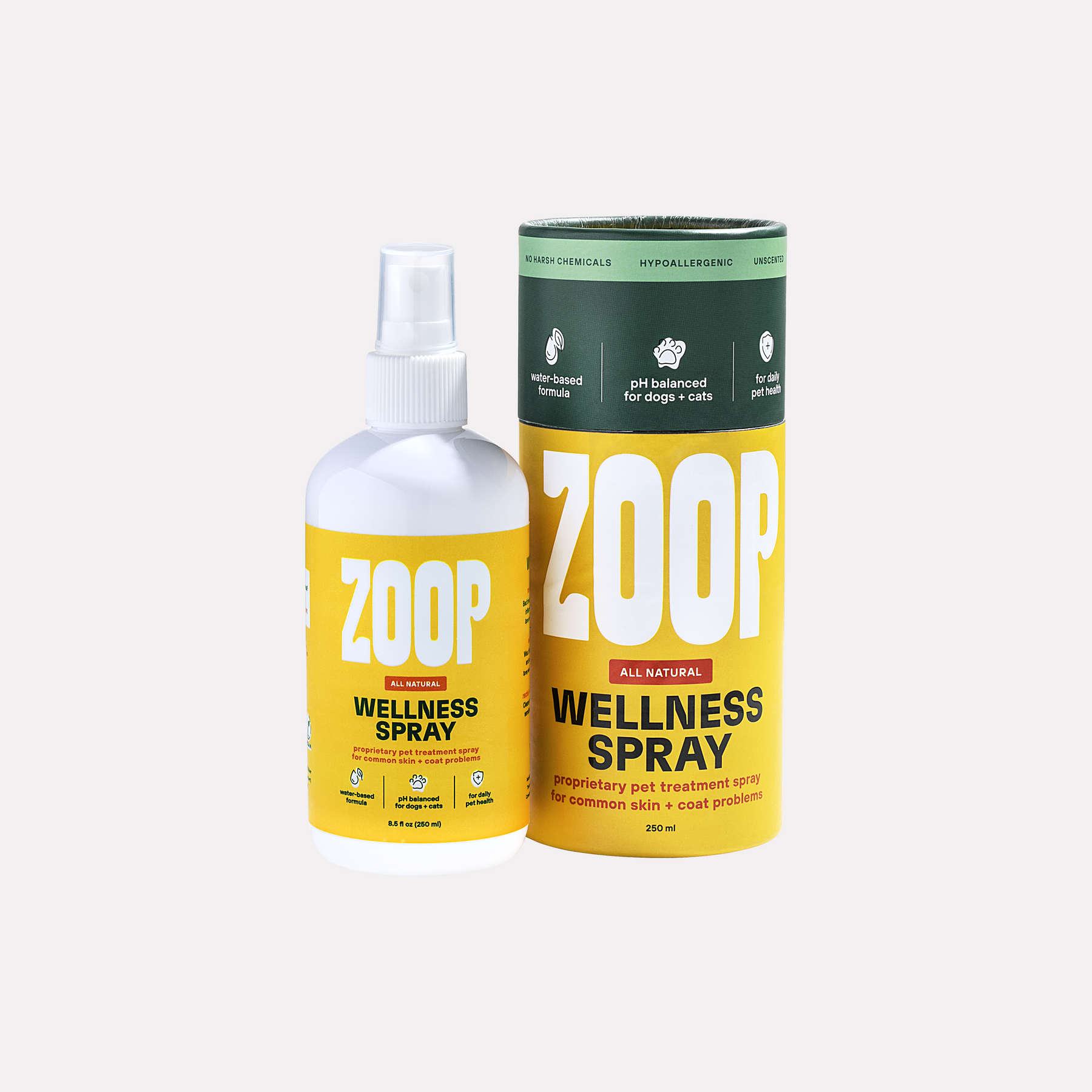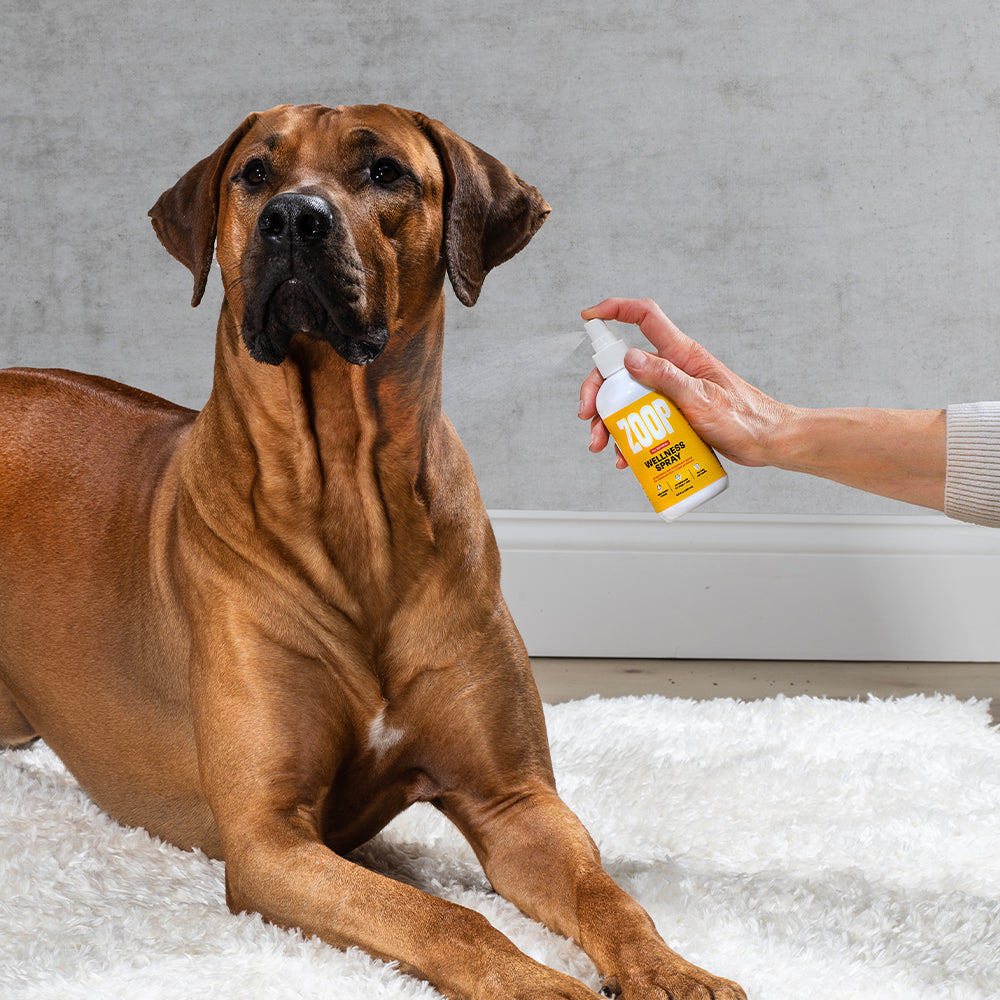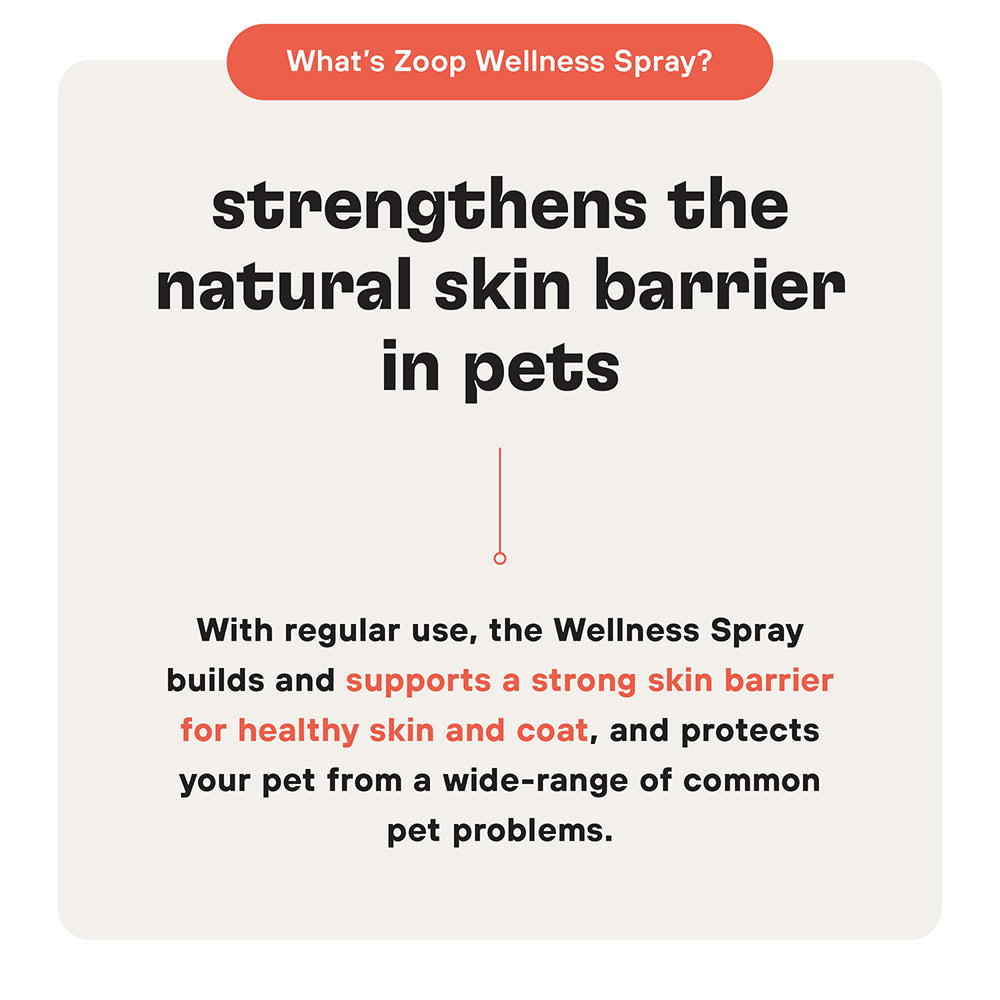 Wellness Pet Spray - Whole Body Health and Pet Hygiene - 8 oz.
Free Shipping on $29+
Love it or your $$$ back!
The pet grooming spray that not only cleans pets, but deodorizes, sanitizes, fights allergies and parasites, and strengthens the skin barrier. Wellness Spray is the grooming supplement that supports optimal skin and coat health. The hypoallergenic water-based solution is gentle on skin while tough on the itchy irritants and allergens that commonly stain or damage pet skin and fur.
Water-based gentle solution infused with nano silver's clinically proven sanitizing, preventative and healing properties.
Veterinarian formulated for boosting skin immunity and full body hygiene on small, medium, and large breeds.
Neutralizes and deodorizes unpleasant pet odors at their source.
Supports a strong skin barrier for healthy skin and coat and improves coat quality.
Helps manage and fight allergies while reducing itching in pets with sensitive skin.
Cleans paws and hair after being exposed to bacteria and germs.
Strengthens hair follicles and encourages healthy coat growth while preventing hair loss and excessive shedding.
Repairs microcracks in paw pads and noses.
Discourages parasites like fleas, mites and lice.
Good for your pets and for the environment: The solution is 100% biodegradable and paraben-free, alcohol-free, SLS-free, iodine-free, artificial fragrance-free, and cortisone-free.
Ingredients:
99% water! Ionized mineral water, silver ion, H202

RISING STAR
As featured in: