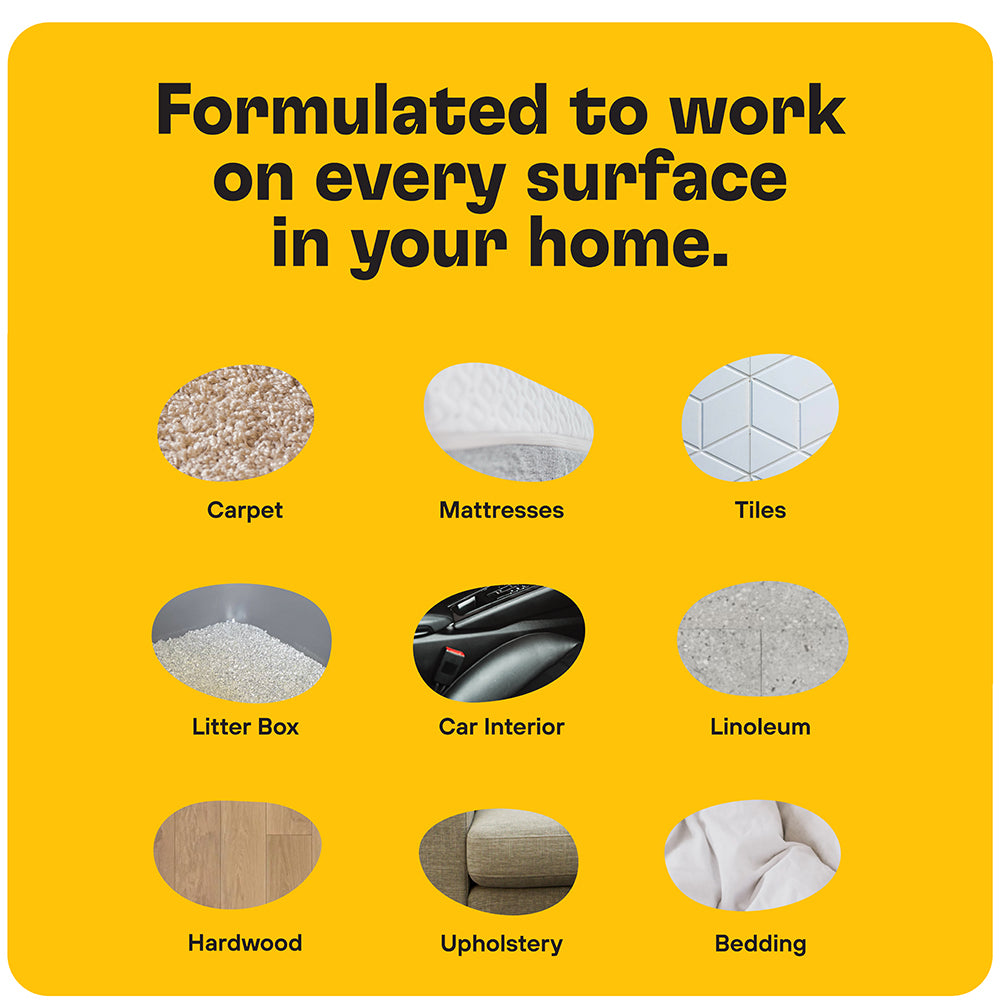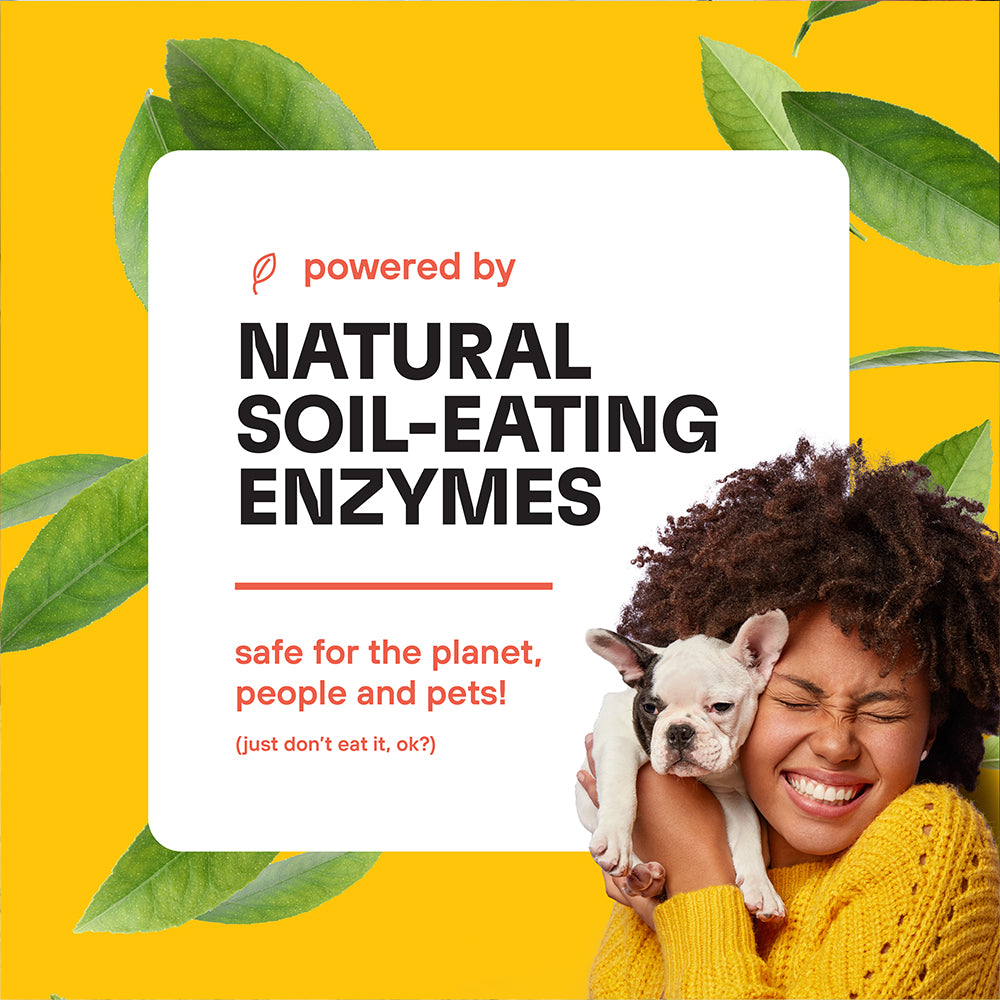 Enzyme-Powered Natural Stain and Odor Pro Eliminator - 8 oz
Free Shipping on $29+
Love it or your $$$ back!
Enjoy a stain-free and odor-free environment with the most powerful and effective enzyme-powered odor and stain eliminator on the market as proven in 3rd party clinical trials. Instantly make stains vanish and unpleasant odors disappear with a quick spray. Safe for all surfaces and works even on stains that have been disfiguring surfaces for years!
Powered by enzymes to fully break down and neutralize stains and odor at their root.
Works on urine, feces, diarrhea, vomit, and all pet-related stains and odors.
Great tool when potty training pets - discourages pets from resoling or re-marking the area.
Enjoy a fresh-smelling and clean home with the effective, long-lasting and fast-acting odor and stain eliminator.
Featuring a refreshing, light, and naturally derived pomegranate citrus scent.
Safe to use on all types of surfaces, including hardwood, mattresses, kennels, carpets, couches, and upholstery.
Safe for pets and humans - made with natural ingredients - paraben-free, sulfate-free, and SLS-free.
Directions:
Test small area by applying spray, waiting 1 hour, then wiping with cloth to ensure no color is removed.
Apply by spraying stained or soiled area until saturated. For rug, spray and then lift to spray pad/floor as well.
For stains: Spray and wait 15 minutes, then blot with cloth. For heavy and stubborn staining, scrub gently with bristle brush. Allow the surface to dry for 24 hours.
For odors: Fully saturate the area and allow to air dry; as the spray evaporates, so does the odor. For severe odors, after treating, place a clean towel soaked with water over the affected surface for 2 hours, then remove to allow odors to disappear. 
Ingredients: Purified water, Organic acids, Organic acid salts, Amine compounds, Bacillus spores(s) blend, Enzyme blend, Surfactant blend, Resoiling agents(s), Fragrance.
8 fl oz
Proudly Made in the USA
RISING STAR
As featured in: