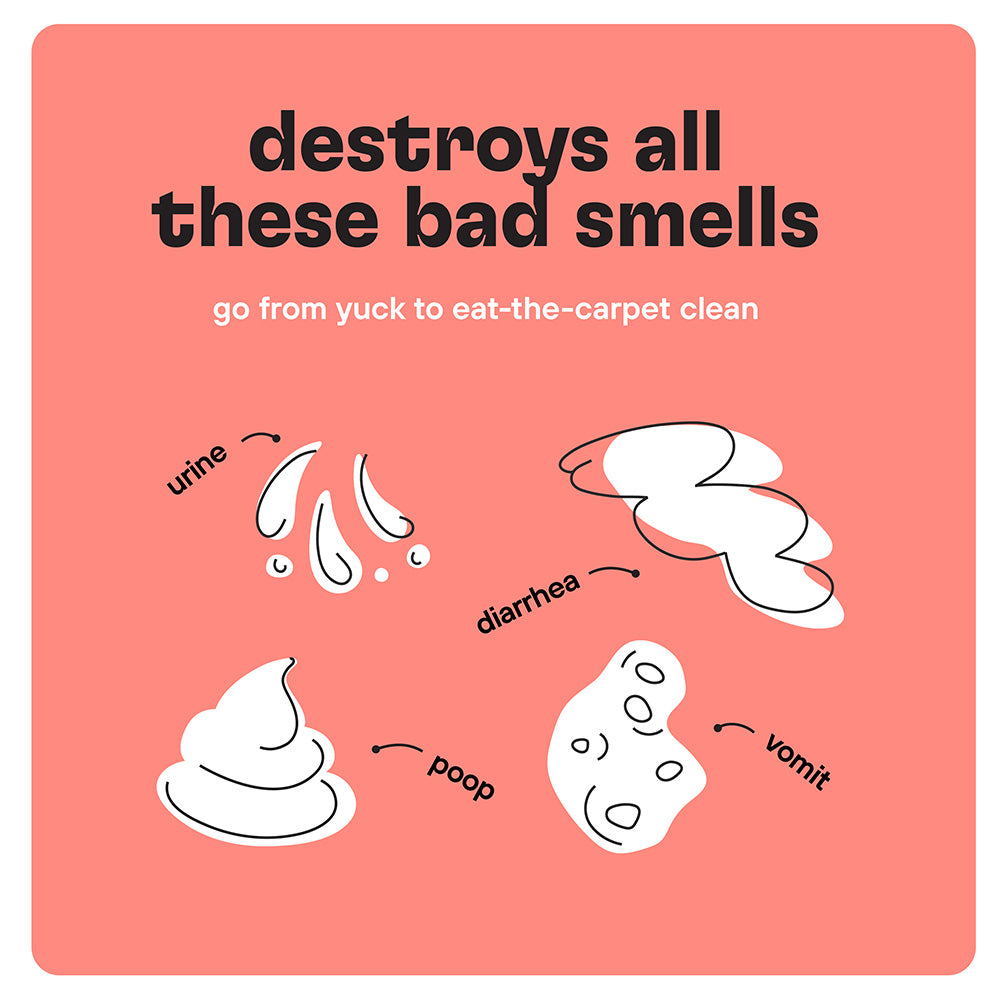 Natural Pet Odor Pro Eliminator - 8 oz
Free Shipping on $29+
Love it or your $$$ back!
Enjoy an odor-free environment with the pro odor eliminator spray. One quick spray starts working right before your nose, neutralizing the most stubborn of odors. Tackle the toughest pet odors with our proprietary blend of safe + natural air-transforming magic.
Causes all unwanted odors to vanish instantly with a powerful and effective odor neutralizer.
Safe for all surfaces, including leather, hardwood, carpet, mattresses, upholstery, and kennels.
Refreshing + light pomegranate citrus fragrance made with naturally derived scents.
Eliminates odors caused by urine, feces, vomit, diarrhea and other unpleasant odors.

Made with natural ingredients and no harsh chemicals -

paraben-free, sulfates-free, SLS-free, and phthalates-free.

Creates an odor-free and fresh atmosphere.
Directions: Spray any area affected by unpleasant odors and watch the spray instantly cause unwanted odors to disappear.
Ingredients: Odor-neutralizing agents, organic acids and salts, surfactants, natural ingredients to preserve freshness, naturally derived fragrance, water.
8 fl oz
Proudly Made in the USA
RISING STAR
As featured in: